Diversity of magnetic products are supplied by YATE, who's also an experienced magnetic product manufacturer in China. YATE manufactures its main magnetic products comprising magnetic separators, magnetic chucks and lifting magnets, holding (NdFeB) magnets, which are application-oriented for various fields, such as food processing, pharmaceutical and chemical field, etc. Please read our magnetic product industry guidance on magnet application for your specific field. These main magnetic product supplies offered by YATE are made of different types of magnets such as permanent magnets classified into NdFeB magnets, SmCo magnets, Ferrite (Ceramic) magnets, and Alnico magnets.
Besides our magnetic products supplies, magnetic customize service is also available considering customers' requirement for special specifications.

YATE Magnetics Co., Ltd, formerly named CHOU Magnetics, is a manufacturer and supplier of magnetic products and magnetic systems for decades. Our well-equipped manufacturing plants guarantee the superior quality of our magnetic products for various fields. An magnet engineer team was formed to solve problems for our customers and to make design for specific magnetic products… ...
[Learn More]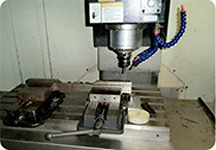 skilled technique and advanced equipment is guarantee of superior quality,We are always working to capacity to meet customers' demand....